PSI Stainless Steel Drums are perfect for products that require corrosion resistant packaging as well as those where purity, compatibility, reusability, or tensile strength are important.  We offer 304 and 316 Stainless Steel, as well as other alloys to meet your needs, in a variety of sizes, gauges and finishes.   
Our drums can be made in virtually endless configurations, open or closed head, sanitary style construction, wine barrel style, custom ports, plugs, handles, and indicators. PSI manufactures stainless steel barrels ranging in diameter from five inches to forty-eight inches or more, and in height from just under five inches to over ten feet tall.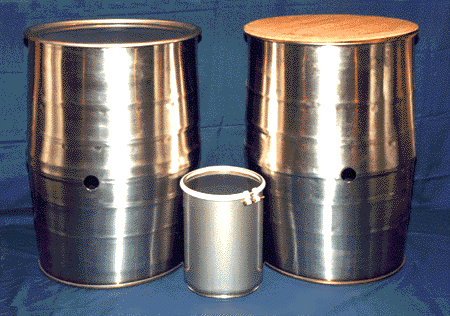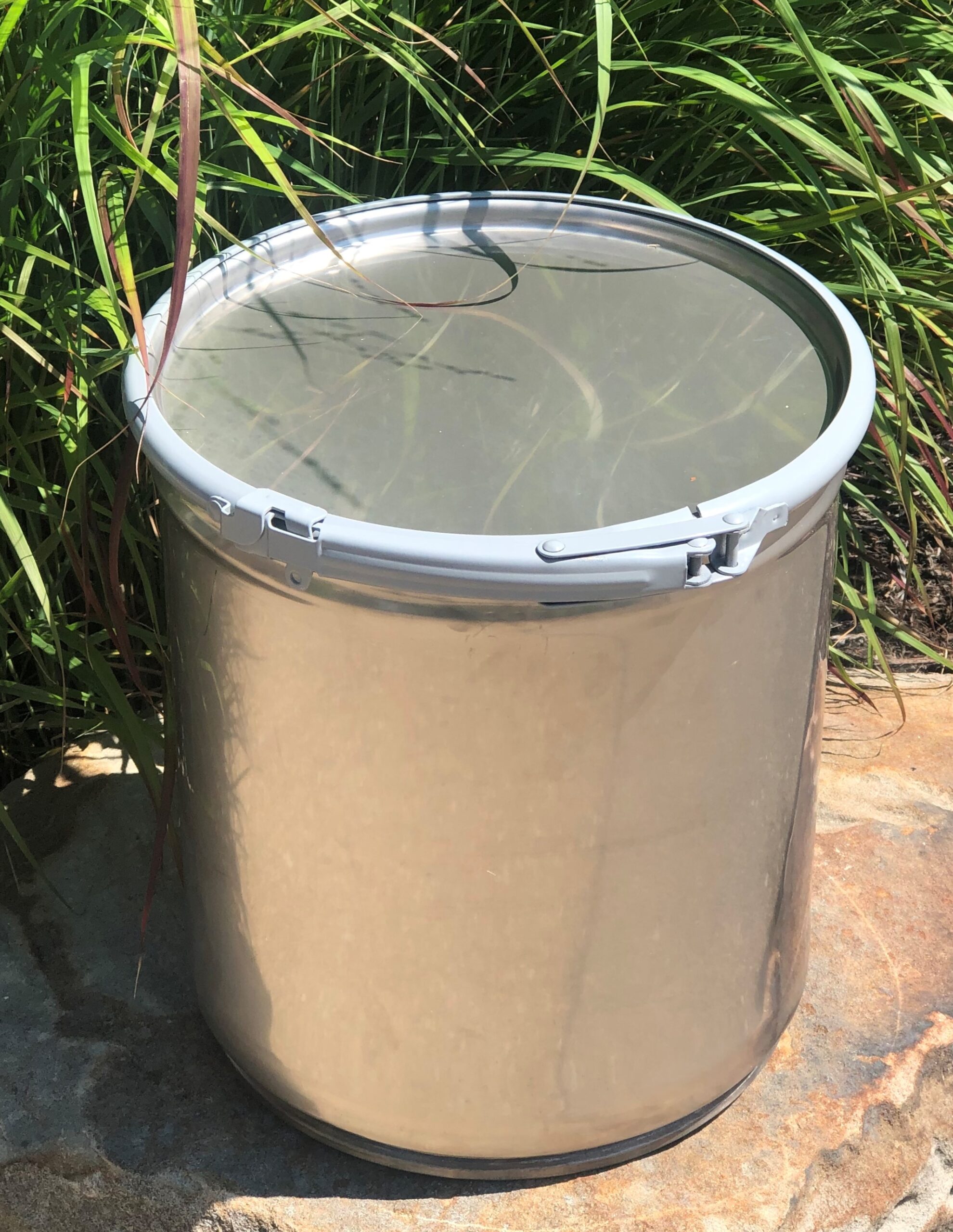 As the Industry continues to work toward reducing packaging waste, our stainless-steel drums offer a great Eco-friendly alternative to plastic and single-use packaging. We can also offer any of our stainless steel drums with UN or DOT 7A testing. 

(What are these ratings?)
 We can make drums to order or, for faster lead times, we have several commonly ordered sizes in stock:
Commonly Stocked Food Grade Shipping and Storage Drums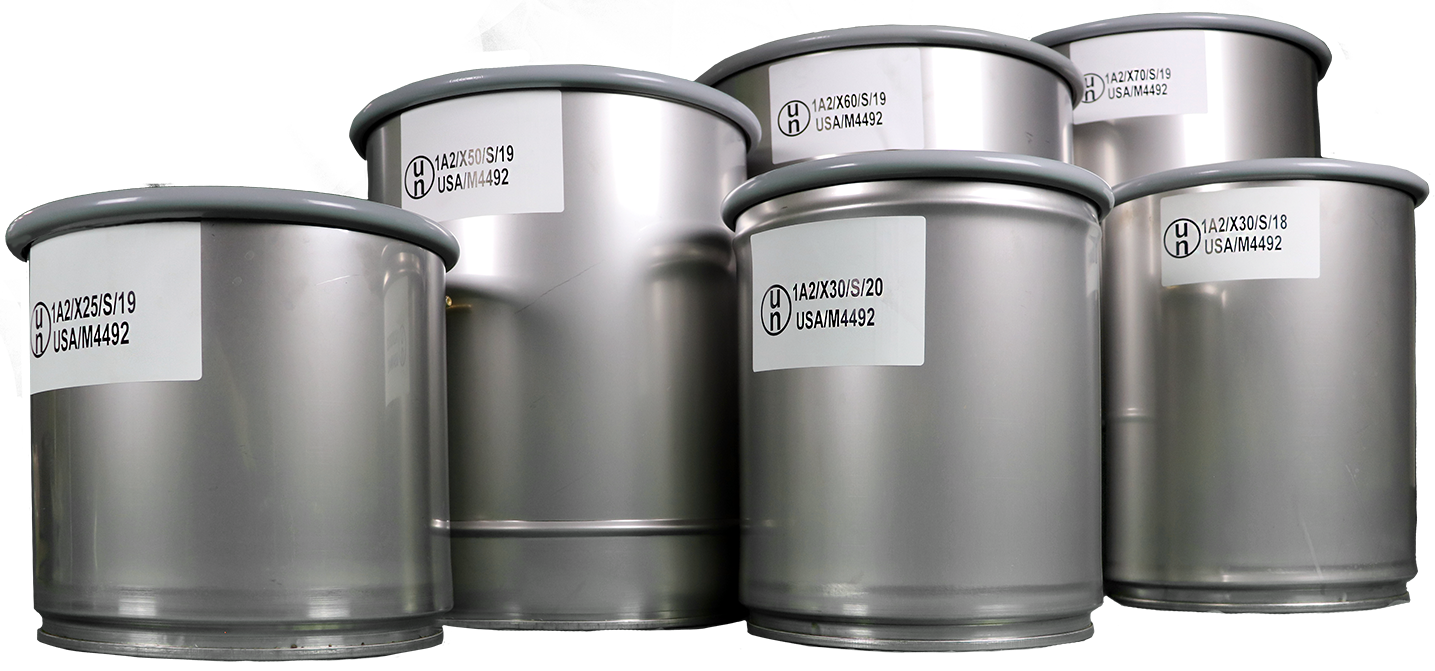 Commonly Stocked Sizes Stainless Steel Drums - Open Head Stainless Steel Drums
Stainless Steel Drums
Request more information. 
If you would like a more detailed quote please fill out our Request a Quote form. Or, call (330) 723-6000.