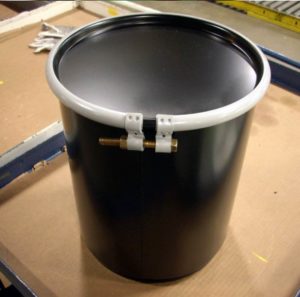 PSI manufactures and tests drums to the requirements of DOT 7A Type A.  These can be made of carbon steel or stainless steel and come in diameters from five inches to forty-eight inches or more and in heights from just under five inches to ten feet or more.  We can add handles, custom embossing, linings, and have many choices of paint color.
It is important to note that Packaging Specialties will test our containers and can provide the report for the tests performed, however, it remains the responsibility of the shipper to assure that appropriate packaging is used to comply with all applicable regulations.
DOT 7A Tested Drums
Request more information. 
If you would like a more detailed quote please fill out our Request a Quote form. Or, call (330) 723-6000.